Striving for Excellence !!!!!!


We are working to create our Curly Kitties called Selkirk Rex to be the finest available. We want everyone to know about these cuddly, wonderful creatures!

We welcome you to inquire about showing and breeding of Selkirk Rex. We have assisted many  to becoming successful Selkirk Rex Breeders with mentoring and guidance. We offer Show Breeder Selkirk Rex and  Pet Selkirk Rex. Enjoy the pages, write to us, we are always happy to answer questions.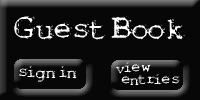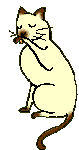 PAWS Page now has RARE CATS and Other fun Stuff  
(Links to Selkirk Rex Sites) 

We hope you get a Smile  on your face there

CFA Best Selkirk Rex  2004  !!!!!! GC,BW,RW Nite Wind Splendor of DeeNewKurl Van Cream &  White Long Hair Male     Many thanks to Debi and Dick for their fine presentaton of these boys. 

CFA 3rd Best Selkirk Rex 2004 & CFA Best SelkirkRex Kitten 2004

GC,RW Nite Wind Native Sun of DeeNewKurl Cream & White Long Hair Male

CFA Best Selkirk Rex 2005 !!!!------->

Plus  a Regional winner Again!!

Congratulations  "Sun" !!!!!!!

Nite Wind has been a CFA & ACFA
t 
registered cattery since 1972 and TICA registered since 1989.
xt
We began our Selkirk Rex in late1996, breeding for beauty, health and "purrsonality", offering quality Selkirk Rex for family pets and show breeder Selkirk Rex kittens for  the exhibitor breeder.
All kittens are CFA registered and come with CFA registration and pedigree. All kittens are Health Gauranteed and Vaccinated, from PKD negative parents.

All kittens come with an agreement, contract defining what is included with the kitten, and a proper cat care agreement. All pets to be neutered/spayed.

Nite Wind is a CFA Selkirk Rex Breed Council member and a CFA Mentor, offering guidance to cat breeder exhibitors. We can help you with the "how to" questions, such as "how to" name and register a cattery, "how to" on Cat Care with tips on grooming, bathing, and care for your Selkirk Rex, "how to" enter your Selkirk Rex in a cat show, where to find Selkirk Rex information and the CFA Selkirk Rex Breed Standard.

                 News Flash! From South Africa

Pieter & Pierce of Avante Garde Cattery ,South Africa Announce this wonderful news  to the Selkirk Rex enthusiast around the world on August 25th, 2005 in this letter to the Selkirk Rex Cat Club

Hi there all,

We have some very exciting news for all Selkrik enthusasts around....

Our very own Selkirk male  : Nite Wind Supremo Bambino of Avate Garde obtained the title of GRAND CHAMPION.

The Selkirk Rex breed was accepted for championship status from the begining of this year after 2 year wait period,   and as fate would have it, I couldn't

show him the begining due to work, but the last 3 shows, he abtained this title!

  Even more is the fact that he was placed in every final of the 3 shows and in one was placed 2nd best entire  male on show.

Our deepest congratulations to a wonderful breeder and mentor: Mary from Nite Wind Cattery.

Pieter & Pierce

Avante  Garde Cattery

South Africa 

                       Febuary 2006  News

 From London, UK 

TICA Cat Show, Owner, Joanne Donnelly reports , her Cream-White SH male Selkirk Rex , first showing attains title of Grand Champion, Congratulations to our newest Grand,   GRC Nite Wind Badabing!

 From Moscow , Russia

WCF Cat Show on Feb 19th,  Owner Irina Piskunova reports, her Red-White SH male Selkirk Rex, Nite Wind Richard Lionheart, first showing is awarded 7th best kitten in Show.

  Photos on Stars Page

                        March  2006  News

Moscow, 

New Grand Champion Selkirk Rex

 WCF Cat Show,  Owner Marina Kedich reports,  Gr In Ch Nite Wind Golden Fleece  is awarded Best of Breed on Rex and Sphinx Show ,  show photos on Stars page

~~~~~~~~~~~~~~~~~~~~~~~~~

New Article in Selkirk Rex 101

   Grooming  & bathing your cat

             Breeder tips 

    Now,  Kitten developement !

    New articles  coming  soon

~~~~~~~~~~~~~~~~~~~~~~~~~

      See Agility Champion on

                  Stars Page

~~~~~~~~~~~~~~~~~~~~~~~~~ 

                           May   20  2006  News 

Nite Wind Wickersham results of

World Cats Show in  Austria, Vienna

6th BEST CAT WCF Ring

BEST  CAT in Shorthair Group

BEST of The BEST ,  3rd Place in Show

His owner , Laima Berge - Curly-Creek reports;

"Wickersham"  is only 10 months and so big success.

WCF president , Annalisa Hackmann says, 1st time to watch so good Selkirk Rex cat.

See Wickersham on Stars page

                        October 7-8, 2006

Milwaukee Cat Clubs' A Feline Renaissance Faire show at Sheboygan, Wisconsin, USA

Premier Nite Wind Hooligan, cream point SH ,

                    "steals the Show"

making finals in all 8 rings of this 8 ring show

   Judge David Mare awarded 2nd best cat in show,

Judges Bob Zenda awarded 3rd best cat in show

     Owned by Victoria & Micheal Pecotich 

         (Katomymme Cattery)

Congratulations , looking forward to "Hooligans" next show.

Holigan photo on stars page.........

                        October 2006

Congratulations ! to   Miranda & Ger Janssen  ( 3bs cattery ), of the Netherlands on October show with,

   Ch Nite Wind Born to be Wild ("Bowi")

    Red LH (homozygous) male

Won 2 CACs, with scores of Excellent !

Nominated for Best in Show,

placed over Brikor, 

vote of 5 to 4 best went to Birma

Judges comments, continue to show this boy, excellent head type

Miranda  does a wonderful grooming of "Bowi"  Very exciting kitty, can't wait to hear  of  future showings.

Photos , Stars page....

News From Riga, Latvia !!!!!

Novemeber 18th-19th, 2006

       ZooExpo 2006

Nite Wind Wickersham Novice

Nov 18th nov. BiS nomination

Nov 19th nov. BiS nomination

         Best Shorthair Group

                    AND

BEST OF THE BEST  THIRD PLACE

  Congratulations !! 

Best Selkirk Rex Kitten  2007  TICA    Second Best Selkirk Rex Kitten CFA                                    Nite Wind Crystal of Dramatails,  Silver Patched Tabby

Owners,  Lucy Robinson  (Mercer Island, WA )-Mary Jones

                                                                           Congratulations !  Excellent  Presentation

Nite Wind Silver Starlight   at International Ivanovo Cat show,  October 21st,2007

Curly shaded silver , shorthair male.  Owner,  Galina Veretennikova, Moscow Russia

Novice class, Best in Show nomination,  4 th  BEST CAT WCF Ring.              Judges; N. Lebedeva, T. Tatichcheva.  

Responses; the Body' excellent proportions, strong finitenesses, Eyes; greater expressive the excellent size and arrangement, the wool; a magnificent silk wool. rare color.

     Congradulations to Galina on a job well done !

GC Katomymme Jitterbug  ,

Calico SH

Sire.  Katomymme Mister Twister

Dam. Nite Wind Diva Star of Katomymme

Congratualtions ! 

One show grand at

Central Wisconsin Cat Club Show

November 17/18 2007

 Two best Cats, and 2nd BIS, 3rd BIS & 7th BIS

 Pictured with owner Victoria Pecotich & judge Don Finger

 "Jitterbug"                Photos below 

World Cat Show,   Latvia   15 and 16th November 2008

Congratylations!

Good News !

First World Cat Show to Latvia 15. and 16. NOV 2008

Nite Wind Wickerskam!!!   We do it !!

15.NOV - recieive last judgement CACM and now he is 

    WCF WORLD CHAMPION

16. NOV - Wky receive highest judgement HP

 (can receive only World Champions).

And to WCF Master ring,   Wiky is Number 1 and receives,

WCF Master title.

Later send photo!

Liama Berge

Selkirk Rex cats cattery "Curly Creek"

See " Wickersham" on the Stars Page..........

There are many more photos of our Beautiful  Award winning cats on the "Stars" page

NIte Wind Mr Seeley of Catiquill

Curly Seal Point Male Shorthair

DOB August 27th,2008

Sire; GC Judons premission pending

Dam; Katomymme Silverpearl of Nite Wind ( Sister to GC Katomymme Silver Fox of Dramatails)

Owner; Lynn Landers- Dickerson

Now showing  03/21-22/09 ACFA

Branson MO

Kitten= 4 finals

Congradulations !   Gorgeous Girl.

February 2009

 CFA ,Grand Champion 

Nite Wind Silver Juniper of Cuddly-fur

Shaded Silver Shorthair female.

Owner:

Barb Kimmet , Cuddly-Fur cattery

February 13, 2010 

 WCF National Cat Show

Ogre,Latvia

Nite Wind Snow Kiss, White LH Female

DOB 5/10/09

Sire Ch NIte Wind Artic Blast

Dam; Nite Wind Petunia 

Owner; Natalja Viaznikova

Cattery; " Like A Lamb"

Hello Mary,

  I have very good news!! Today we have been at WCF National Show in Latvia and "Snow KIss became BEST JUNIOR of the show!!

This is her first show and excellent result.. I am very  glad. Thank You very much for that pretty. 

Later I will send yo her pictures from the show.

Natalja

Photos at show , now on stars page.

April 4, 2010  "Idol" Granded with a Best Cat, CFA at Marion Ohio  Congratulations to very proud owners Cynthia & Brian Bailey-Adorablerags   

Grand Champion Nite Wind Idol, from Kitten above to Cat on right  >>>>>>>>>

Grand Champion Nite Wind Idol   Black & White van LH male

CFA Best Selkirk Rex ,  2010  !!!    GC, NW, RW, BW, Dramatails Wall-E of Spellbinding

sire; GC ,RW, BW Katomymme Silver Fox of Dramatails, sired by NIte Wind Silver Cashmere

dam; Nite Wind Bedazzled

Congratulations to breeder, Lucy Robinson . Congratulations to Owners, Jan Mellinger -Lucy Robinson   What a beautiful Seilkirk Rex !     Well Done.

                                           CFAs First Selkirk Rex National Winner  !!!

CH Nite Wind Whata Joy

Lovely senior girl,  DOB  06/22/2002

Finals her first show back at show in 7 years.

May 1st, 2011,  Wausau WI

                          Nite Wind Lucy Van Pelt 

Silver Classic tabby -White female     May 1st, 2011, Six f inals, Wausau WI

                  June11-12, Six Finals, Waukesha, WI.  ****

GRC, RW, BW, Nite Wind Banjo Moon of  Moonlake

                  TICA Quad Grand Champion

                       ACFA Grand Champion

Curly Shaded Silver SH male

sire; Nite Wind Silver Moonlight

dam; R'tec Blue Bayou

DOB  01/13/2011

Breeders; Mary Jones-Julie Jones

Owner; Erna McCormick

Congratulations !!!!      Erna has been exhibiting " Banjo "  very successfully !  Placing in finals every show. Lovely presentation.  Cheers, Well done.  Smiles

Silkie are here Pictures on kittens page. Very cute and so so Cuddly Sweet  Available Now.

Congratulations to Erna & Banjo

on TICA RW , 3rd BOB  2012

2013 TICA S.E.  Best Selkirk Rex

Congratulations!! 

                    TICA 2013             

             Great Lakes Region

     Best Selkirk Rex LongHair Cat

    Best Selkirk Rex Longhair Kitten

       Quad  Grand Champion

       " Nite Wind Cover Girl"

          Blue Silver Shaded

            DOB 06/07/2012

    O; Jamie Baisden/Mary Jones

         Sire; Nite Wind Ziggle

               Shaded Silver

      Dam; Katomymme Hot Toddy 

                 of Nite Wind

             Silver Classic Tabby

              Congratulations !!

    Thanks to Jamie on presenting

   Cover Girl groomed to perfection.

Nite Wind Logo drawing 

by Denis Kitchen

   2014 TICA  GLR Best Selkirk Rex LH Cat

Nite Wind Mocha Cino De'Minko

2014 TICA GLR Second Best Sekirk Rex LH Cat

and Second Best Selkirk Rex LH Kitten

Seal classic tabby-White Male Mink

2014 TICA GLR Best LH Kitten

Nite Wind Paint By Numbers

Tortie/White female

Owner , Jamie Baisden

2014 TICA Best  Black Silver tabby of the year

DGC Nite Wind Sportster

GLR Second Best Selkirk Rex SH Cat

2014 TICA GLR Best Selkirk Rex SH Cat

TGC Nite Wind LovePotion

Blue/White female

Owner, Jamie Baisden

Supreme Grand Champion

Nite Wind Paint by Numbers Nov 2014

Congratulations Jamie Baisden

Supreme Grand Champion                Nite Wind Tom Terrific                              Curly, Shaded Silver SH male                  Congratulations Jamie Baisden

litter brother to Nite Wind Silver Moonlight

Sire; Catequil Atlas of Nite Wind            Dam; Nite Wind Silver Sumdae