We are moving to a new site!


We are working to create our Curly Kitties called Selkirk Rex to be the finest available. We want everyone to know about these cuddly, wonderful creatures!

We welcome you to inquire about showing and breeding of Selkirk Rex. We have assisted many  to becoming successful Selkirk Rex Breeders with mentoring and guidance. We offer Show Breeder Selkirk Rex and  Pet Selkirk Rex. Enjoy the pages, write to us, we are always happy to answer questions.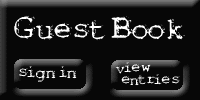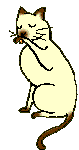 Nite Wind has been a CFA & ACFA
t 
registered cattery since 1972 and TICA registered since 1989.
xt
We began our Selkirk Rex in late 1996, breeding for beauty, health and "purrsonality", offering quality Selkirk Rex for family pets and show breeder Selkirk Rex kittens for  the exhibitor breeder.
All kittens are CFA registered and come with CFA registration and pedigree. All kittens are Health Guaranteed and Vaccinated, from PKD negative parents. Parents are DNA neg for all testable diseases.

All kittens come with an agreement, contract defining what is included with the kitten, and a proper cat care agreement.  All pets to be neutered/spayed.

Nite Wind is a CFA Selkirk Rex Breed Council member and a CFA Mentor, offering guidance to cat breeder exhibitors.  We can help you with the "how to" questions, such as "how to" name and register a cattery, "how to" on Cat Care with tips on grooming, bathing, and care for your Selkirk Rex, "how to" enter your Selkirk Rex in a cat show, where to find Selkirk Rex information and the CFA Selkirk Rex Breed Standard.